JCP Books, LLC
m/m paranormal & horror
Weird and wonderful ebooks you'll want to read again and again!
find a book
Enter your own search term:
Loading
Purchase
JCP Bookstitles are available at:
Amazon.com
for the Kindle, BarnesandNoble.com for the Nook, the iTunes store for IOS,
and Smashwords in a variety of formats.
Gift Shop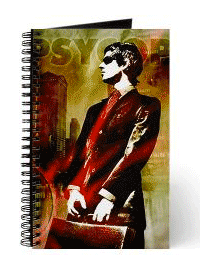 The JCP Books Gift Shop at Cafe Press is now open. Come check out the merchandise.
Questions?
See our FAQ page!
Latest Ebook Release
Hemovore by Jordan Castillo Price
Series: Standalone
Length: Novel - 96000 words
Cover artist: Jordan Castillo Price - see larger cover
ISBN: 978-1-935540-88-5
$5.99
Purchase 2nd edition ebook at the following places:
Amazon • Other Online Retailers
And in paperback at Amazon
Mark Hansen thought working as artist's assistant would be glamorous, especially if that artist was a vampire. Black tie events, witty repartee, gracing the pages of the local style section…. Didn't happen. Not even once.
Jonathan Varga is an enigma. True, he's quiet, generous, and scrupulously polite. But he has zero social life, refuses to be interviewed or photographed, and insists he can only consume feline blood.
Why supermarket blood won't suffice, Mark hasn't asked. He's rarely at a loss for words—he can dish an insult and follow it with a snap as quick as you can say "Miss Thang." But one look at Jonathan's black-as-sin gypsy eyes, and Mark's objections drain away.
So he endures the perpetual grind of their routine: Jonathan hiding in his studio, swiping black paint onto black canvases. Mark hurling insults while he buffs the office to a shine with antiviral wipes. Each of them avoiding the other in a careful choreography…until a blurb in Art in America unleashes a chain of harrowing events.
As secrets from Jonathan's past are brought to light, it becomes clear that all his precautions weren't nearly enough.
(First edition originally published in 2009. Second expanded edition includes the bonus novelette, Sweet.)
Latest Freebie
FREE FOR A LIMITED TIME
Meet frazzled psychic detective Victor Bayne and his larger-than-life boyfriend Jacob Marks in the story that started it all...
Among the Living - PsyCop 1

Free with newsletter signup at instaFreebie
Latest Audio Release
PsyCop Briefs: Volume 1
Series: PsyCop
Length: Novel - 68000 words
Cover artist: Jordan Castillo Price
Narrated by Gomez Pugh
Summary
Victor Bayne sees dead people for a living…and he sees them off the clock, too.  After all, ghosts don't confine their appearances to a psychic medium's work hours.
From the macabre to the mundane, from titillating to tender, these PsyCop shorts feature stolen moments between the novels. Get a glimpse of Vic's life with Jacob between cases, from both men's viewpoints. Gain new insight on their psychic talents by accompanying them on odd jobs, shopping runs and family visits, or simply enjoy some downtime in the cannery.
The twenty short works range in length from flash fiction to novelettes, woven together to create a novel-length narrative of Vic and Jacob's relationship from a fresh perspective. The stories are gleaned from various sources: anthologies, newsletters, and web, with four all-new pieces to tie the collection together and delve deeper into your favorite PsyCops' domestic life.
Now Available Bittersweet Candy Kisses by Jordan Castillo Price, Sean Kennedy and Clare London
Series: Anthology
Reissue, Electronic Omnibus Edition
Length: Novel - 180,000 words
Cover artist: Jordan Castillo Price - see larger cover
ISBN: 978-1-935540-89-2
A storefront. You've never noticed it before. It's small, unassuming, and yet there's something about it that draws your eye. And the scent drifting out, dark and aromatic, so enticing. How could you have overlooked it? It must be new.
So why does Sweets to the Sweet look like it's been there for ages? And the pale man behind the counter...certainly you'd remember him.
Much like love, chocolate can be rich and heady, distractingly sensual, sweet and bitter. Just ask Chance. He's been the catalyst of many a relationship over the years, though he himself scoffs at the notion of a happily ever after. But sometimes a mere hint of sweetness is all it takes.
Follow Sweets to the Sweet as it alights across the globe in twelve steamy novelettes by Jordan Castillo Price, Sean Kennedy and Clare London.
Previously released individually as the Petit Morts series, now available together for the first time in this sweeping omnibus anthology.
---
Right now, the hottest free goodies are:
Thaw Audiobook
Free audio, read by Gomez Pugh.
View Larger Cover
Download MP3, free (8 minutes)

Or simply play audiobook here in your browser:
Find Among the Living and Criss Cross in audio too!
Excerpt
I'm the last guy in the world who cares about sports, whether we're talking about the Cubs, Sox, Bulls or Bears, or for that matter anything even remotely athletic. So I was a little surprised when Jacob suggested that we take a trip downtown to go ice skating. But nowhere near as surprised as he was when I told him I thought it was a great idea.
What Jacob didn't know was that I'd played pee-wee hockey the winter I was eleven. (I didn't give a rat's ass about hockey. I had a crush on the goalie.) And what I didn't know was that the ice rink would look so cool after sunset. All the bare trees along Michigan Avenue had been wrapped in white Christmas lights, and the whole Chicago skyline blazed behind them. Millennium Park was insanely cold, but it was gorgeous.
Jacob must have figured out that I could skate before we even got out on the ice. Not only is he smart that way, but I'm about as easy to read as a billboard. Even so, he still spent more time checking me out than he did enjoying the scenery. It's weird, the way he stares. He doesn't stop when I catch him at it. He just smiles a little.
Thaw is also available as a free ebook!
More Wickedly Wonderful Tales of Gay Romance