JCP Books, LLC
m/m paranormal & horror
Weird and wonderful ebooks you'll want to read again and again!
find a book
Enter your own search term:
Loading
Purchase
JCP Bookstitles are available at:
Amazon.com
for the Kindle, BarnesandNoble.com for the Nook, the iTunes store for IOS,
and Smashwords in a variety of formats.
Gift Shop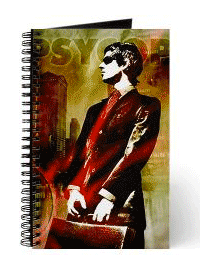 The JCP Books Gift Shop at Cafe Press is now open. Come check out the merchandise.
Questions?
See our FAQ page!
Turbulence #2: Autopilot Engaged
Autopilot Engaged by Jordan Castillo Price
Series: Turbulence 2
Length: Novelette - 8700 words - 29 PDF pages
Cover artist: Jordan Castillo Price - see larger cover
ISBN: 978-1-476195-52-0
$.99
People are complicated. Public figures often lead seedy double lives, while average folks rise to the occasion in times of crisis. Dallas Turner is a people person, and as a long-time flight attendant, he's dealt with them all. Frazzled parents with overtired kids. Demanding businessmen who can't fly unless they're three sheets to the wind. Terrified passengers clinging to their armrests with a white-knuckled grip.
Most passengers think of him a glorified waiter—and if they're lucky, they'll never have that assumption challenged. Dallas is trained in CPR and self-defense. His primary duty is to care for the passengers. Although he's well-prepared, some emergencies you just can't train for.
Dallas has only known First Officer Paul Cronin for a few hours, but his gut instincts are usually accurate. Paul seems smart, determined and capable. He'd make a good permanent addition to the crew. Can Dallas ensure he survives the shock of his first round trip on Flight 511?
The Turbulence Series
MORE WICKEDLY WONDERFUL TALES...