JCP Books, LLC
m/m paranormal & horror
Weird and wonderful ebooks you'll want to read again and again!
find a book
Problems navigating? Click here for a list of all ebooks by title
Enter your own search term:
Loading
Purchase
JCP Bookstitles are available at:
Amazon.com
for the Kindle, BarnesandNoble.com for the Nook, the iTunes store for IOS,
and Smashwords in a variety of formats.
Gift Shop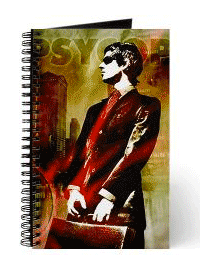 The JCP Books Gift Shop at Cafe Press is now open. Come check out the merchandise.
Questions?
See our FAQ page!
Turbulence #1: Into the Bermuda Triangle
Into the Bermuda Triangle by Jordan Castillo Price
Series: Turbulence 1
Length: Novelette - 8600 words - 30 PDF pages
Cover artist: Jordan Castillo Price - see larger cover
ISBN: 9781476091440
FREE
If you are purchasing/freebie-ing more than one ebook, please place them all in one cart and do a single checkout of multiple items. It cuts down significantly on my fees. Thanks!
You don't need to be macho to be strong. AVA First Officer Paul Cronin should know—he's a gay pilot in a profession that reeks of testosterone. The other pilots are macho. The mechanics are macho. Heck, even the baggage handlers are macho. It seems like the only men on the airline who aren't strutting around talking cars and football are the flight attendants.
With his scheduled flight grounded, Paul finds himself torn between a rendezvous with a handsome flight attendant and a new assignment on Flight 511. He discovers the replacement flight is a quick trip to Bermuda that will allow his date to proceed as planned, and it seems as if his weekend is falling right into place, despite the passengers' apprehensions over crossing the Bermuda Triangle.
Skeptic that he is, Paul finds it difficult to soothe the passengers' fears. The Bermuda Triangle is just a sensationalistic name that a journalist invented for a commonly-traveled stretch of the Atlantic. Of course, airline employees wouldn't entertain that sort of superstition…so why is the rest of Flight 511's crew acting so strange?
---
The Turbulence Series
MORE WICKEDLY WONDERFUL TALES...