JCP Books, LLC
m/m paranormal & horror
Weird and wonderful ebooks you'll want to read again and again!
find a book
Problems navigating? Click here for a list of all ebooks by title
Enter your own search term:
Loading
Purchase
JCP Bookstitles are available at:
Amazon.com
for the Kindle, BarnesandNoble.com for the Nook, the iTunes store for IOS,
and Smashwords in a variety of formats.
Gift Shop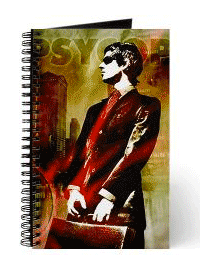 The JCP Books Gift Shop at Cafe Press is now open. Come check out the merchandise.
Questions?
See our FAQ page!
Jackpot: Channeling Morpheus 10.1
Jackpot by Jordan Castillo Price
Series: Channeling Morpheus 10.1
Second Electronic Edition
Length: Short - 3500 words - 12 page PDF
Cover artist: Jordan Castillo Price - see larger cover
ISBN: 978-1-935540-57-1
99¢
Find Jackpot at the following places:
Amazon - Smashwords (many file types) - iTunes
Summary
What happens in Vegas stays in Vegas, which is why it's safer to prey on tourists and leave the locals alone.
This short takes place after Elixir and contains series spoilers.
Series
Channeling Morpheus Ebook Novelettes
Payback
Vertigo
Manikin
Tainted
Rebirth
Brazen
Snare
Fluid
Swarm
Elixir
Channeling Morpheus Shorts
Heaven Sent - takes place after Manikin
Jackpot - takes place after Elixir
Channeling Morpheus Paperbacks
Channeling Morpheus for Scary Mary (Channeling Morpheus Series 1) featuring novelettes 1-5
A Bitter Taste of Sweet Oblivion (Channeling Morpheus Series 2) featuring novelettes 6-10
MORE WICKEDLY WONDERFUL TALES...